What Is The Difference Between A Therapist And A Psychiatrist?
Are you struggling with mental health or addiction issues? Are you concerned that you may need the help of a mental health professional but aren't sure whether to see a therapist or psychiatrist?
Seeking a professional for help with depression, anxiety, substance abuse, or other mental health issues can be intimidating; one of the first steps is figuring out which type of practitioner is right for you.
Therapist and psychiatrist: You must understand the difference between the two types of professionals and make an informed decision regarding securing help. You might be surprised at some of the similarities and distinct differences between therapists and psychiatrists, especially in terms of their approach toward treatment, so keep reading to find out what those are.
Who Is A Therapist?
Who is A therapist is a mental health professional who offers mental health services in the form of individual or group counseling to help clients address psychological issues. As trusted partners, therapists use evidence-based techniques like cognitive-behavioral therapy and systemic approaches to assist people with understanding their emotions, challenging unhelpful beliefs, and developing effective self-care strategies.
They aim to create an emotionally supportive and non-judgmental environment that allows people to express themselves openly as they explore their thoughts and feelings. While some specialize in treating specific issues such as depression, anxiety, addiction, grief, etc., others are open to any issue clients need assistance with.
If you're considering finding a therapist, it's important to find someone whose approach aligns with your needs and values to get the most out of working together and move forward at your own pace.
Who is A Psychiatrist?
Psychiatrists are medical doctors specializing in diagnosing, treating, and preventing mental health conditions. Psychiatry has been around for centuries but was only recently recognized as a legitimate branch of medicine in the 19th century.
Psychiatrists use both therapy and medications to treat mental disorders and emotional problems. They are skilled in providing information about the patient's condition that helps them understand its causes and allows them to make informed decisions about their treatment options. They may refer patients to other professionals, such as psychologists or social workers, for further assistance or blended therapies.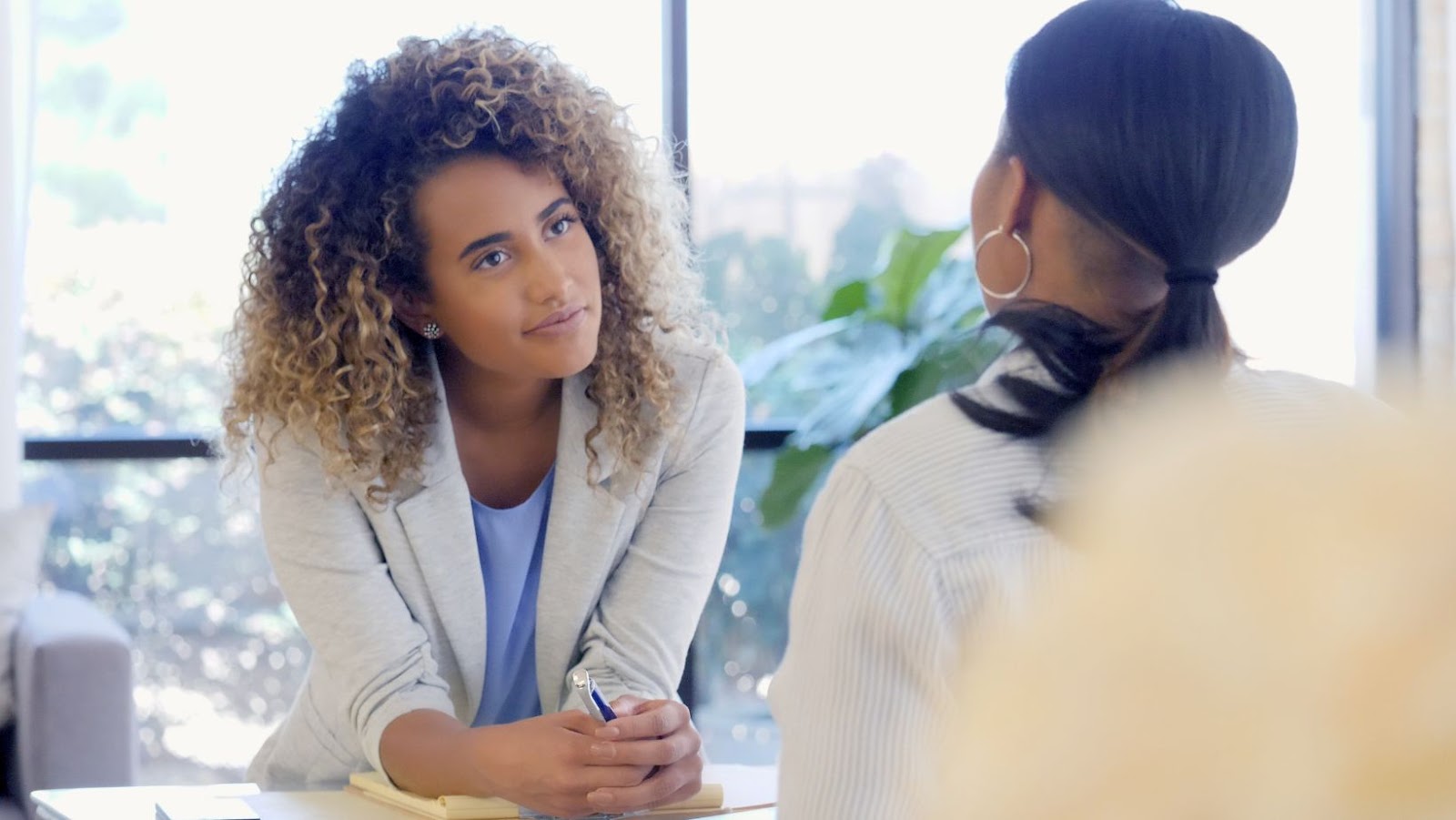 In addition, psychiatrists may conduct research into new treatments that can help people suffering from mental illness. In short, psychiatrists are mental health practitioners dedicated to improving the well-being of those struggling with mental health issues by providing guidance, resources, and understanding during difficult times.
Main Differences Between Therapist And A Psychiatrist?
A few of the main differences between a therapist and a psychiatrist include the following:
● A therapist typically has a graduate degree in psychology, while a psychiatrist is a doctor who studies in a medical school.
● A therapist usually specializes in one or two areas of mental health, while psychiatrists are generalists.
● Therapists often provide counseling and support, whereas psychiatrists may also offer therapy.
● Patients usually see a therapist for long-term care, while psychiatry is often short-term treatment.
● Psychiatrists have a more in-depth understanding of mental health's biological and medical aspects, while therapists focus more on the psychological and behavioral aspects.
● Therapists are not licensed to prescribe medication, whereas psychiatrists are.
● Therapists typically deal with people who are dealing with everyday problems, such as relationships or family issues. Psychiatrists often treat people who have more serious mental health disorders.
● Therapists typically have a Master's degree in psychology, while psychiatrists have a medical degree.
● Therapists may have more training in talk therapy; psychiatrists may have more training in pharmacology.
● Psychiatrists often work with hospitals and other institutions, and therapists usually work in private practice.
When Should You Choose A Therapist?
There are several factors to consider when finding the right therapist for yourself. It's important to ensure that the therapist you choose is trained, experienced, and licensed in the kind of therapy you need. Whether you're seeking help with a mental health issue or want to improve your life more broadly, the right therapist can make a big difference in your progress.
It's important to ask yourself what kind of therapist you need. Are you looking for someone to help you manage stress, or are you looking for someone who specializes in treating psychological disorders? Once you know what type of therapy and counselor you're looking for, you can look for a qualified professional.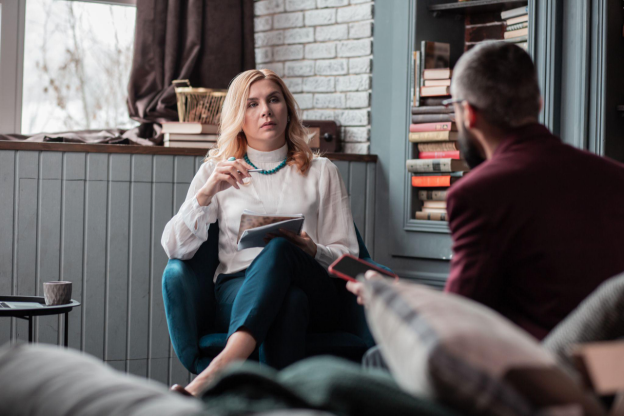 It's also important to consider the chemistry between yourself and your therapist. They need to be more qualified; there must be a certain rapport so you feel comfortable discussing sensitive topics. Talk to potential therapists about their backgrounds and discuss the types of therapy they offer and any other questions you may have.
Ultimately, the decision about which therapist to choose is yours. However, by taking the time to find a qualified and experienced professional who aligns with your goals and values, you can increase your chances of finding someone who will help you make significant progress in
When Should You Choose A Psychiatrist?
When it comes to mental health, choosing the right doctor is essential. A psychiatrist is a medical doctor specializing in diagnosing and treating mental illness, offering a unique perspective that can be invaluable for those struggling with mental health issues. Not only do psychiatrists have the ability to prescribe medications and other treatments, but they also offer talk therapy, allowing them to gain insight into the underlying causes of mental health problems.
If you have severe mental health symptoms or have been suffering from symptoms for longer than a few weeks, it may be time to see a psychiatrist.
Psychiatrists are mental health professionals diagnosing and treating psychiatric disorders and can provide personalized treatment plans designed to help people improve their overall mental health. They can also help identify underlying problems or other conditions contributing to the patient's mental health issues, such as substance abuse or physical illnesses.
Psychiatrists usually take a comprehensive approach when treating patients, combining medication with talk therapy and other treatments such as psychotherapy or cognitive behavioral therapy. This allows psychiatrists to get to the root cause of a patient's mental health problems and develop an individualized treatment plan tailored to each patient's unique needs.
If you are struggling with anxiety, depression, or other issues related to mental health, consulting a psychiatrist may be the best course of action. As mental health counselors, psychiatrists can help identify underlying causes and help you find the tools and treatments you need to lead a healthier, happier life.
A psychiatrist can also provide professional advice and guidance, supporting you when facing tough decisions or hard times. Regarding mental health, consulting with a psychiatrist is often the best option for long-term success.
Can They Work Together?
Therapist and psychiatrist: They often work together to care for people struggling with mental health. Each professional provides something different, but they all work together to provide comprehensive care and support.
Psychiatrists focus on diagnosis and medication management, while psychologists help people process emotions and develop coping skills. Social workers look at the broader social issues that may be contributing to the mental health issue, while counselors are often there as a sounding board for patients. Together, they can form an effective team, creating a supportive and safe environment for their clients.​
Making A Right Choice
Choosing between a therapist and a psychiatrist is important for anyone struggling with mental health issues or substance abuse. Therapists have specialized training in mental health treatment, psychology, counseling, and psychotherapy, while psychiatrists specialize in diagnosing and treating mental illness.
While both professionals can provide invaluable help to those facing mental health problems or addiction issues, the type of help you need will depend on the severity of your health problem and any underlying physical or medical causes. Ultimately, consulting with a qualified professional can help you determine which type of therapist is best suited to helping you reach your goals.
Good mental health starts with getting the proper care from the right professionals. Whether it's a therapist or a psychiatrist, make sure you're taking the steps necessary to ensure your mental health is a priority. With the right help, you can start living your dream life.
About The Author