Competitive advantages of default apps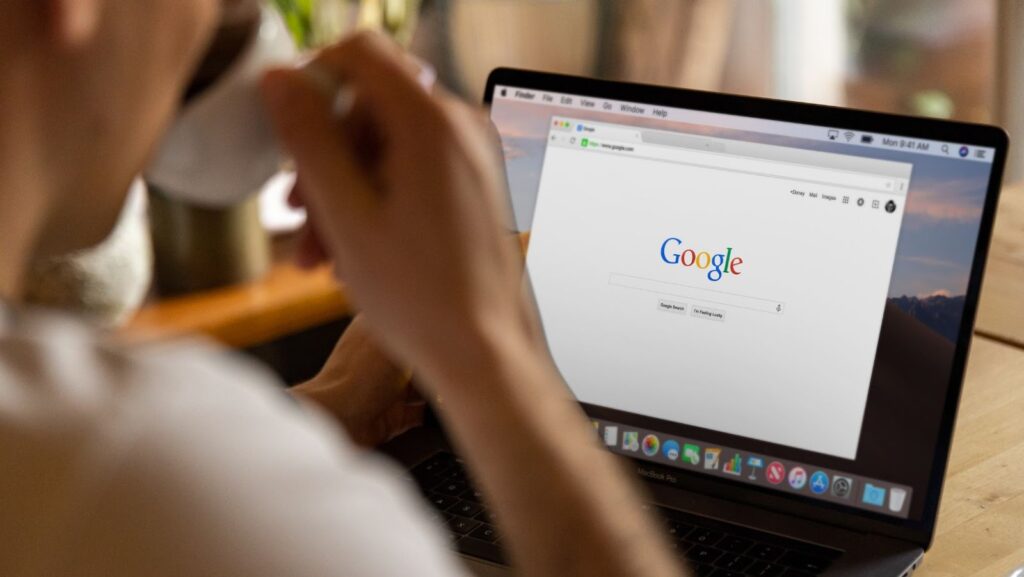 Current technology giants, Apple and Google, have largely come to dominate the industry due to their ability to use default apps and services as competitive advantages.
By making certain apps and services standard software and hardware components, Apple and Google can crowd out the competition and keep users loyal.
This article will discuss the various competitive advantages of default apps and how they can help you succeed in the marketplace.
Definition of default apps
Default apps are applications which come installed with an operating system. In the context of a
computer, this means software included as part of the operating system and can be accessed by users with minimal effort. In a mobile device context, it is generally taken to mean that certain kinds of apps are pre-installed on the device. This is true for any mobile platform, including both Apple's iOS and Google's Android operating systems.
Default apps can provide platform owners competitive advantages compared to third-party developers or other independent app stores. They can leverage their existing user base to expand their own services while providing users additional convenience by offering them access to particular applications with minimal effort. This allows platform owners such as Apple and Google to crowd out potential competitors from other app stores, giving them a competitive edge over their rivals.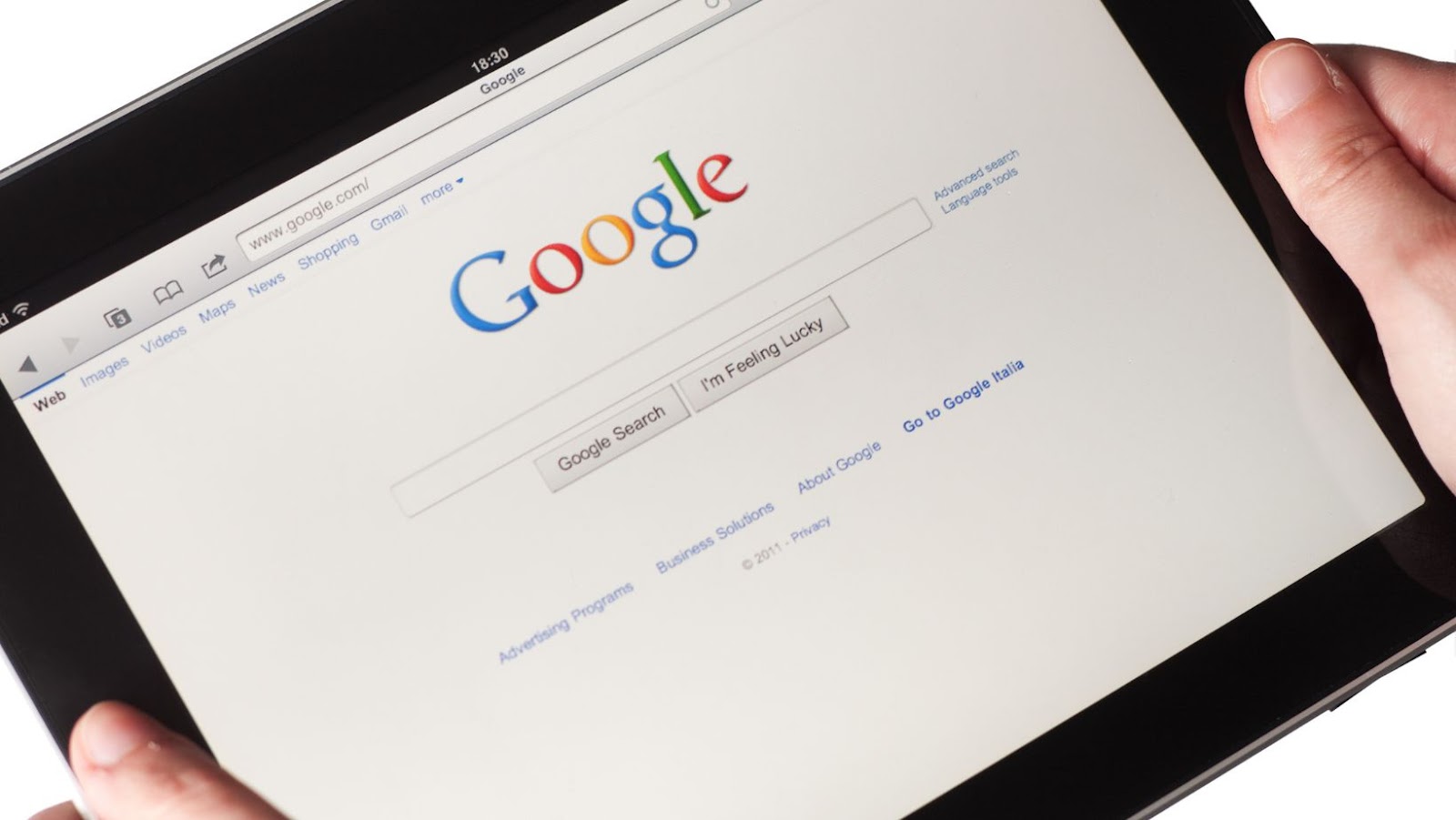 Apple and Google crowd out the competition with default apps
Apple and Google are two of the world's largest technology companies that design and manufacture mobile phones, tablets, computers and many other devices. Both platforms utilize several default applications to give them a competitive advantage in the market. These pre-loaded apps have become essential elements of their respective ecosystems that fuel their platforms' success.
Apple has developed its own set of default applications for the Apple ecosystem such as Messages, Maps, Photos, Calendar, Notes and Safari. These apps are designed exclusively for its devices and integrate features for seamless navigation across iPhones, iPads and Macs. Google also offers a suite of pre-installed apps on Android devices including Gmail, YouTube Music, Google Maps and Google Drive to provide users with an unified experience on any device from its platform.
In addition to its suite of core services spanning communications tools like e-mail to productivity software like word processing program Google Docs; Apple includes useful utilities like AirDrop which lets users share files wirelessly between Apple devices while Google offers its solution called Nearby Share which lets people send files using Bluetooth connections instead. With these features equipped to each platform on their respective devices; it puts them at an advantage with competitors who have not yet implemented such features into their solutions providing seamless experiences for users when accessing their content across various products.
Advantages of Default Apps
The key players in the tech market, Apple and Google, are increasingly relying on their default apps to gain a competitive advantage. By supplying users with a suite of already installed apps, Apple and Google have successfully crowd out the competition, allowing them to monopolize many aspects of the tech market.
This article will discuss how default apps give Apple and Google a leg up on the competition.
Increased Visibility
Default apps are pre-installed applications on phones, tablets and desktop computers. Apple and Google use default app placement to gain competitive advantages in their mobile and desktop operating systems. By pre-installing their apps, Apple and Google can crowd out the competition in the app marketplace. This increased visibility leads to increased market share for both companies' services and greater profits.
Default apps are also advantageous for the user experience because they consistently appear in all compatible devices, making them easier to access quickly. These apps tend to become de facto standards and are perceived by users as beneficial overall because of their convenience and familiarity. For example, most users automatically go to Gmail as their email service rather than setting up a new email address from another provider.
Apple and Google have increased profits by capitalizing on the "inertia effect" of default apps—users will generally stick with the default app if it meets all their needs. This means that any extra effort required to switch providers may be considered unnecessary, leading users towards using a company's products instead of competitors' offerings. Additionally, this effect encourages developers towards creating high-quality applications since they may be held exclusive by either Apple or Google as a default offering.
Increased Brand Awareness
Default apps benefit more than app makers and the platform owners behind them. They also boost the companies that design and make them an increased brand awareness boost. Whenever someone accesses an app, they become familiar with its logo, interface, and other UI elements that distinguish it from the competition. This familiarity generates trust and loyalty in customers while simultaneously building a brand that can stand out from competitors regardless of what market they are in.
Secondly, this widespread usage also serves as free advertising for companies as users come to recognize their logos for long-term use even if they didn't actively choose them out of the beginning. That being said, users may also be hesitant to switch away from these default apps because they are used to using them which can pose a barrier to entry for companies looking to compete at the same level as them without proper marketing campaigns or brand recognition plans.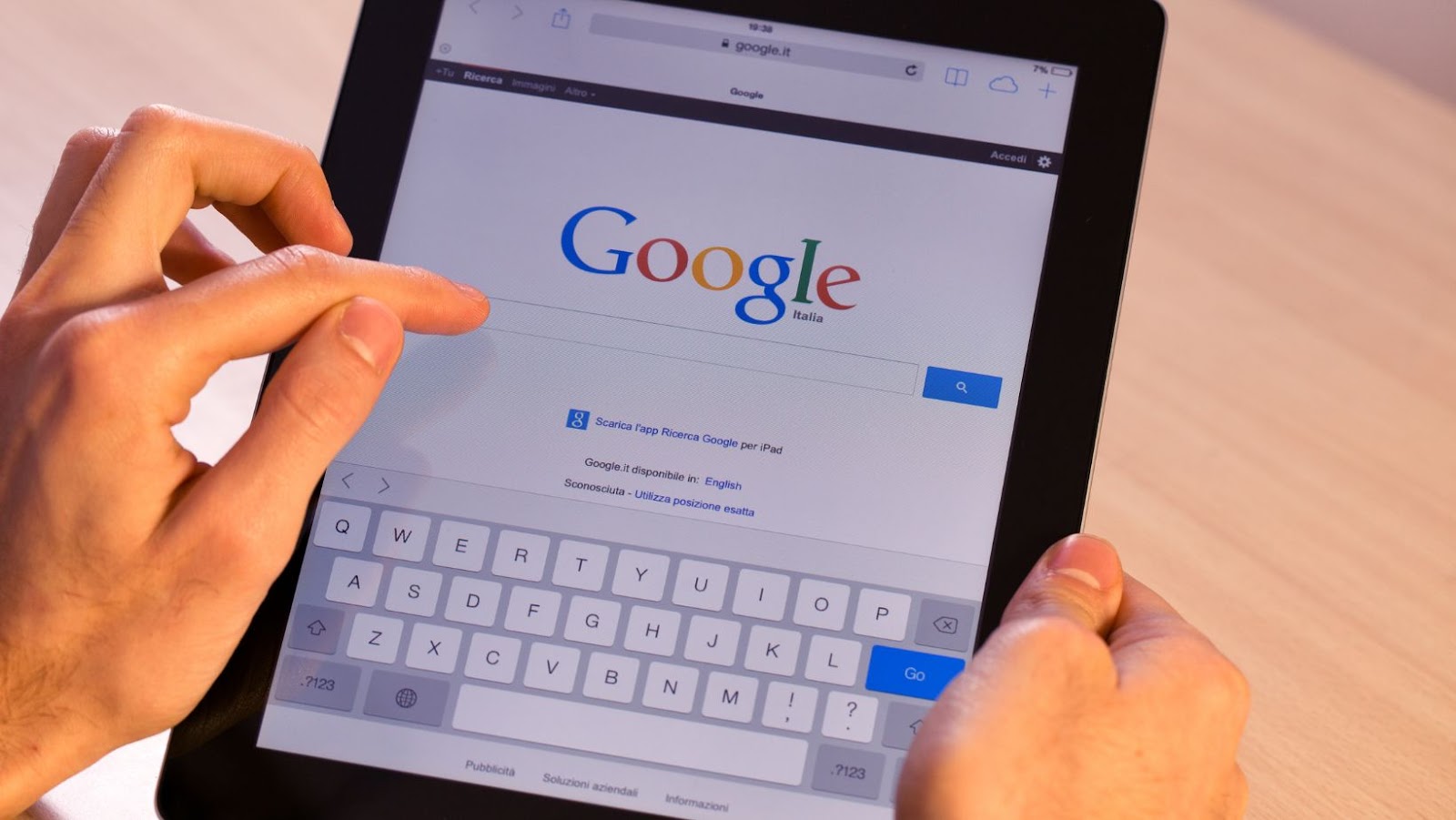 Increased User Engagement
Having a default app allows for increased user engagement compared to alternative apps. This is especially true in the mobile space, where 'default' apps get the most usage and attention from users. For example, pre-installed messaging applications like Apple iMessage and Google's Android Messages are deeply integrated into the devices, making users more likely to use them than a third-party messaging app like WhatsApp or Telegram.
Regarding user engagement, having a pre-installed default app gives companies access to a wide range of user data. By understanding how users interact with their apps, companies can iterate and improve their services to create better user experiences. Furthermore, this data could be used by companies as an edge when it comes to advertising, targeting ads to be more relevant and thus improving return on investment (ROI).
Finally, making an app available as a 'default' will likely drive user acquisition since it increases exposure. It couldn't be easier for people to find an app since they don't have to search for it through an app store — they've already got it at their disposal! This instant access combined with convenience tends to encourage people not only to try out new apps but also to stick around for longer.
Increased Market Share
The widespread availability of Apple and Google's default apps is a major competitive advantage, as it often eliminates the need for users to search for alternative services. As a result, Apple and Google can quickly establish a dominant presence in the smartphone market by making their default apps automatically available on all new phones. This increases consumer convenience and reduces their effort to explore alternatives.
Apple's default app lineup includes Maps, Safari, Photos, mail, iMessage, iTunes and several other products. Similarly Google's defaults are Gmail, Photos and Hangouts but the company has taken its presence further by making its search engine the default on iOS devices.
Default app usage can also boost market share of a given platform as users may choose one ecosystem over another based on pre-installed app availability. Additionally it is difficult for competitors to compete effectively against already established brands due to their massive user & marketing experience advantages over smaller startups who lack resources for wide spread product distribution, usage awareness & adoption skyrocket even without huge investments made due to the advantage of being pre-installed by device makers & carriers. The result is that intense competition between Apple & Google in this sector leaves little room for other new entrants into this space.
Disadvantages of Default Apps
Default apps can have significant advantages for companies like Apple and Google, as they can lock out competitors from participating in their respective ecosystems. But there are some potential drawbacks to using default applications, as these apps can limit users' options and potentially lock in their data.
Here, we will explore the potential drawbacks of relying on default apps.
Loss of User Control
Default apps can limit the number of choices available to users regarding the selection and operation of their applications. In addition, using the pre-loaded defaults prevents users from exploring and using potentially better solutions from third-party providers. Therefore, this lack of user control can create a situation where users are restricted to using what is available and may not be able to use alternatives to improve their experience.
Additionally, defaults reduce the effectiveness of install campaigns for new products. Companies may face more difficulty launching successful campaigns if there has already been massive user adoption for a particular default app. This can inhibit companies' ability to compete with larger businesses that can monopolize a given default app position.
Finally, default apps can cause a decrease in user engagement levels as it becomes harder for companies to gain sustained usage in certain app categories due to their inability to gain or maintain prominent placement on an increasingly crowded App and Play Stores. For instance, if an application is not placed at or close to the top position on either store, many users will never even look for an alternative solution. For smaller companies trying hard to get people's attention and try out their product, this could be significantly detrimental as it puts more emphasis on user acquisition strategies such as SEO keyword ranking than focusing development efforts on creating amazing experiences within their applications (since visibility is limited).
Loss of Data Privacy
With default apps, sensitive information such as search data, emails, contacts and location are stored on the device manufacturer's servers. This means that device and software makers have unrestricted access to this data.
The popular apps pre-installed on smartphones and computers collect data about user activity. This can pose a significant risk to user privacy since their data is not fully secured or protected from misuse or unauthorized access.
Furthermore, third party developers can also gain access to this data if they are enabled to do so through the API or any other platform feature that allows it. Therefore, using these pre-packaged applications, users who have installed default apps may expose themselves to privacy risks and data breaches.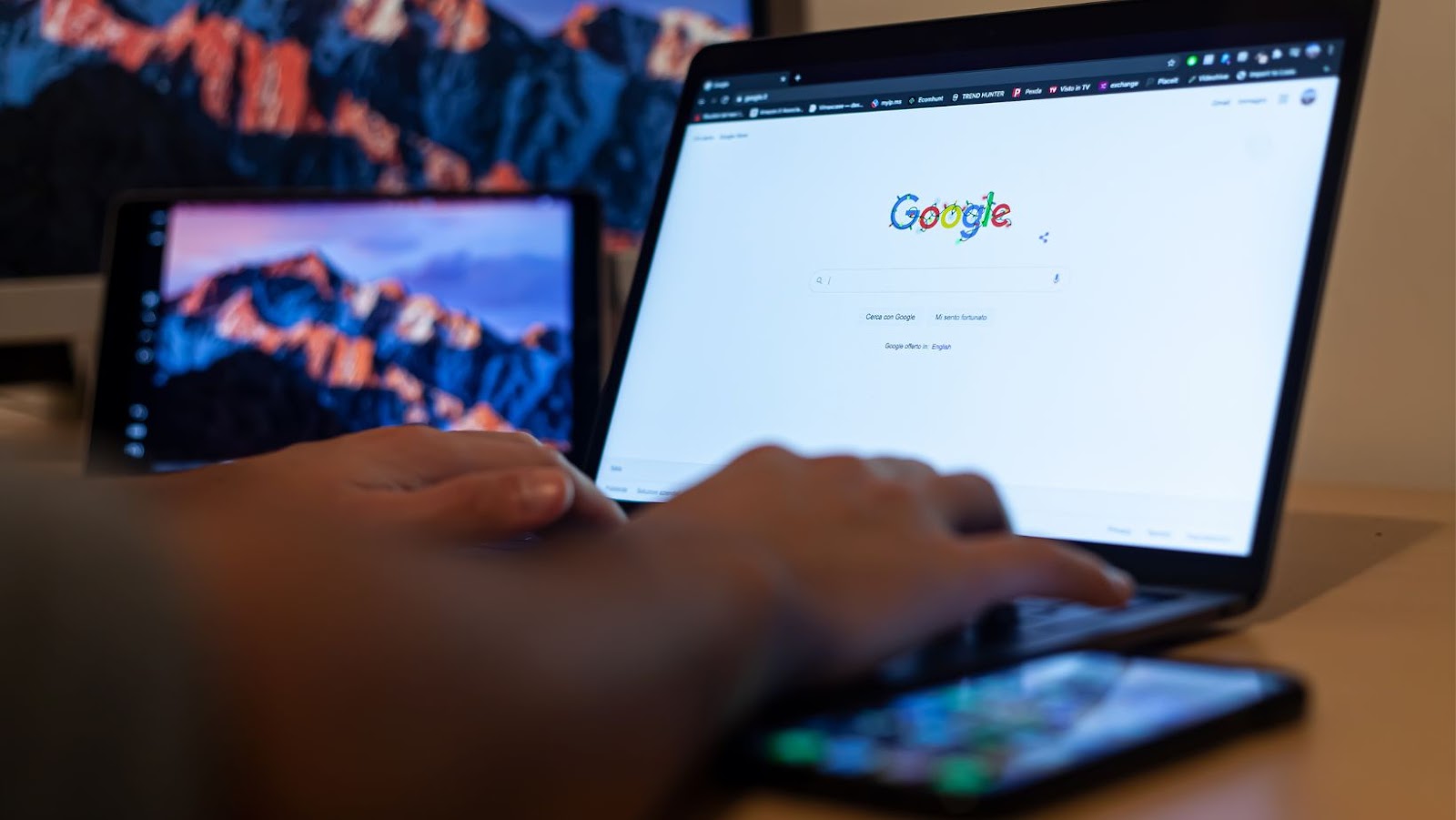 Loss of User Choice
One major issue with the prevalence of default apps is that users lose out on choice in the marketplace. When a company defaults its app on its devices or operating systems, no other app of the same type gets as much exposure. Apple and Google's pre-installed apps can also make it difficult to uninstall them, which takes away the option to choose differently even if consumers wanted to.
The exclusivity of default apps might seem like an advantage for the company itself, but it could limit progress in the industry by creating less competitive product offerings. For example, when Apple News comes pre-installed on iPhones, it reduces opportunities for revenue generation from apps like Flipboard. Other up-and-coming companies also suffer from this phenomenon as they cannot gain traction because loyal users of Apple and Google often opt to remain within these established ecosystems instead of exploring other options.
The lack of choice caused by these dominant companies can be problematic for consumers because they are limited to the products embedded into their iPhones or Android phones — this could potentially mean that some high quality products never get enough recognition for their well done technology innovative designs. Furthermore, a user stuck with a single news source from an installed app may not be aware of diversity available in content and may never come across another news platform with better features or more reliable information sources. In this sense, having several sources in a competitive environment is beneficial as everyone has better access to great technology options before deciding what is right for them.
Conclusion
In conclusion, Apple and Google have a competitive advantage over other companies regarding their default apps. By making their apps the default choice, they can gain a large market share and crowd out the competition. Furthermore, they can use the Big Data gathered from the usage of those apps to further improve and expand their services.