Fitness and Cricket: A Winning Combination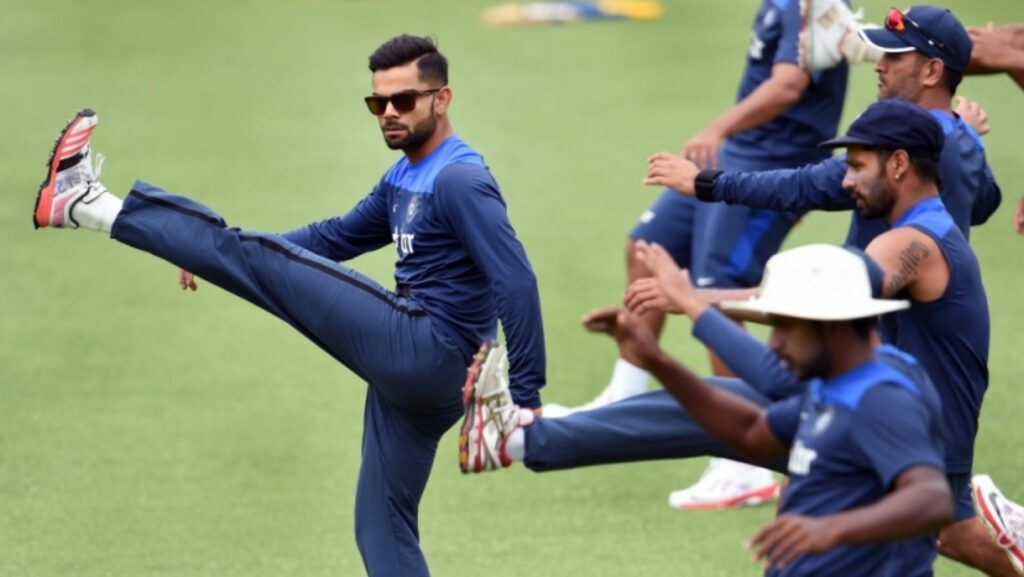 In India, cricket is not just a popular sport for betting, but it also serves as a great avenue for fitness. With both adults and children actively participating in the game, cricket has become a catalyst for promoting an active lifestyle. In this article, we will explore the intersection of fitness and cricket in the context of India, highlighting popular tournaments and events and discussing the various ways cricket can be beneficial for fitness enthusiasts.
The Popularity of Cricket in India
Cricket enjoys immense popularity in India, with millions of fans passionately following the sport. Tournaments like the Indian Premier League (IPL) and international matches draw massive crowds, showcasing the nation's deep-rooted love for the game. In this vibrant cricket culture, the sport has also become a way to promote fitness and well-being.
Fitness Benefits of Cricket
Cricket offers a wide range of fitness benefits, making it an excellent choice for those looking to stay active. Here are some key ways in which cricket can contribute to your fitness journey:
Cardiovascular Endurance: The fast-paced nature of cricket requires constant running between the wickets and fielding, which helps improve cardiovascular endurance.
Strength and Power: Bowling, batting, and fielding involve explosive movements that develop strength and power in the muscles.

Hand-Eye Coordination: The precise hand-eye coordination required in cricket can enhance motor skills and reflexes.
Agility and Flexibility: The quick changes in direction and movements during cricket matches improve agility and flexibility.
Teamwork and Communication: Cricket is a team sport that fosters teamwork, communication, and camaraderie among players.
Popular Tournaments and Events
India hosts several prestigious cricket tournaments that showcase the sport's popularity and provide opportunities for fitness enthusiasts to participate. Some of the notable tournaments include:
Indian Premier League (IPL): The IPL is a professional Twenty20 cricket league featuring top players from around the world. The tournament combines cricketing excellence with entertainment, attracting a massive fan base.
Ranji Trophy: The Ranji Trophy is a domestic first-class cricket championship played among teams representing different regions of India. It provides an avenue for talented players to showcase their skills and compete at a professional level.
Under-19 Cricket World Cup: The Under-19 Cricket World Cup is a platform for young cricketers to gain exposure and experience at the international level. This tournament has produced future cricket stars who continue to inspire fitness enthusiasts.
RANJI TROPHY WINNERS 1934-35 to 2021-22
Frequently Asked Questions
Can cricket help in weight loss? Yes, cricket involves running, which helps burn calories and can contribute to weight loss when combined with a balanced diet.

Is cricket suitable for all age groups? Yes, cricket can be played by people of all ages, making it a versatile sport for fitness enthusiasts.
Do I need special equipment to play cricket? Basic cricket equipment includes a bat, ball, and wickets. However, additional protective gear like pads, gloves, and helmets are recommended for safety.
How can I get involved in cricket if I'm a beginner? Joining local cricket clubs, participating in community matches, or enrolling in coaching programs are excellent ways to get started with cricket.
Can cricket improve mental fitness? Yes, cricket requires strategic thinking, decision-making, and focus, which can enhance mental fitness.
Conclusion
Cricket in India goes beyond just a sport; it serves as a platform for fitness and overall well-being. The combination of physical activity, teamwork, and the excitement of competitive play makes cricket an excellent choice for individuals looking to stay fit. So, lace up your cricket shoes, grab a bat, and experience the joy of cricket while embracing a healthy and active lifestyle!
Thank you for reading this article on fitness and cricket. For more enriching content on fitness, nutrition, and overall well-being, visit our blog Fitness Talk. Stay tuned for new articles and updates!