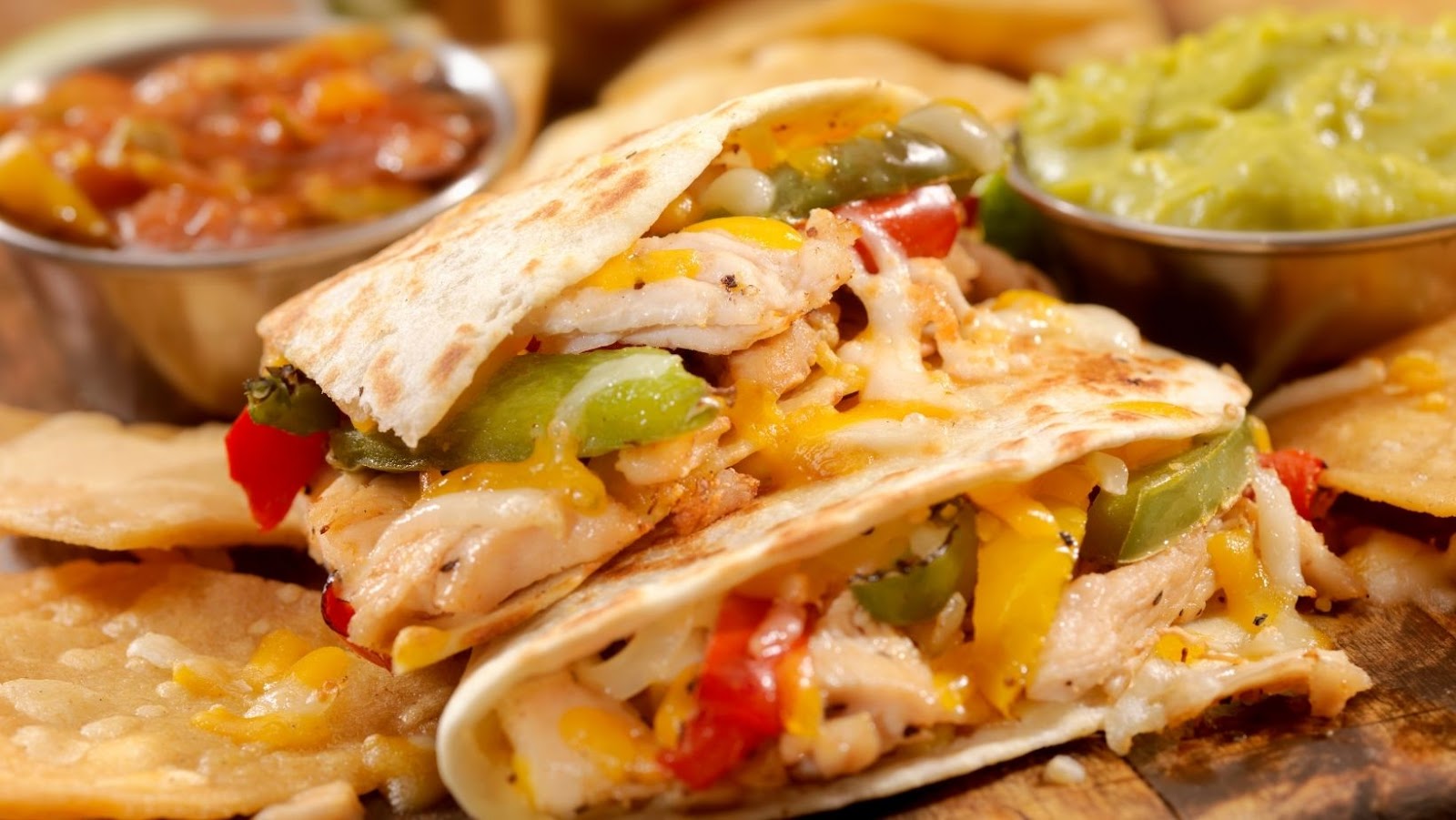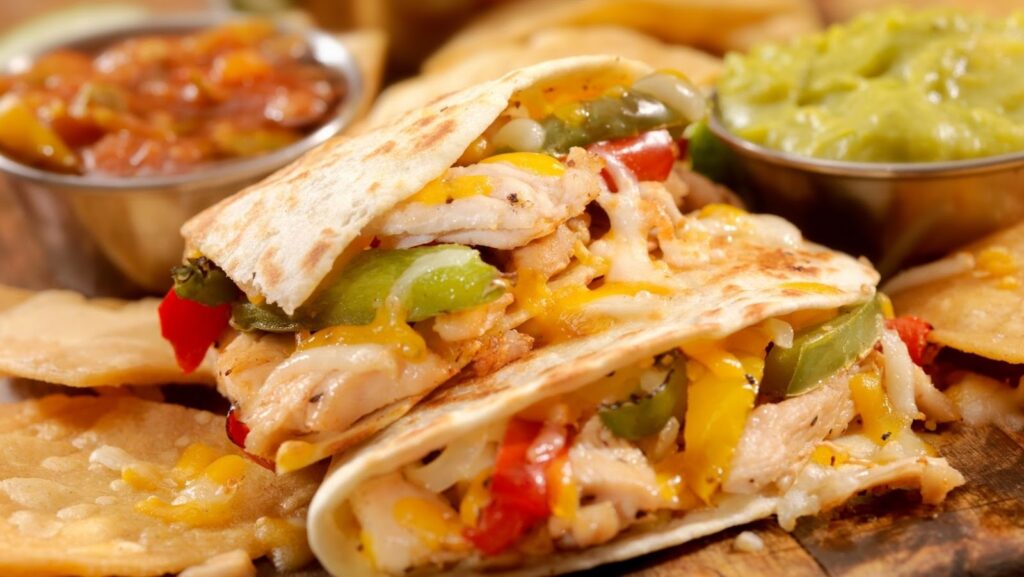 A chicken quesadilla is a type of Mexican-style sandwich or wrap that typically contains chicken, cheese, and various other ingredients, all wrapped up in a soft tortilla. Chicken quesadillas are often served as an appetizer or main dish, and they can be either hot or cold.
One of the most popular ways to enjoy a chicken quesadilla is to fill it with shredded chicken, melted cheese, and some chopped onions or peppers. This can be served as is, or you can add some salsa, guacamole, or sour cream on top. Chicken quesadillas are also often served with a side of rice and beans. If you're looking for a more hearty meal, you can also add some meat to your chicken quesadilla. This could include bacon, sausage, or even ground beef. Once again, feel free to add any additional toppings that you like.
How many calories in a chicken quesadilla?
A chicken quesadilla typically contains between 350 and 400 calories. This will vary depending on the ingredients used, as well as the size of the quesadilla. If you're looking to cut down on calories, you can try using lower-fat cheese or chicken breast. You can also make your own tortillas at home using whole wheat flour.
 The history of the quesadilla
The quesadilla has its origins in Mexico, and it is thought to date back to the early 1800s. Quesadillas were originally made with a type of unleavened bread known as a tortilla. These days, however, the term "quesadilla" typically refers to a flour tortilla that is filled with various ingredients.
Quesadillas first became popular in the United States in the 1970s, when Mexican-style restaurants started popping up all over the country. Today, chicken quesadillas are enjoyed by people of all backgrounds and can be found on menus at Mexican restaurants, fast food chains, and even some schools.
Types of quesadillas
One of the great things about chicken quesadillas is that there are endless ways to make them. Here are some of the most popular types of quesadillas:
Cheese quesadilla: This is the most basic type of quesadilla, and it typically contains just cheese and a flour tortilla.
Chicken quesadilla: As mentioned above, chicken quesadillas usually contain shredded chicken, cheese, and chopped onions or peppers.Vegetarian quesadilla: For a vegetarian-friendly option, try filling your quesadilla with black beans, corn, and peppers.
Quesadilla burger: Looking for something a little different? Try making a quesadilla burger! This involves placing a hamburger patty and all of your favorite toppings inside a quesadilla.
Dessert quesadilla: Craving something sweet? Why not try a dessert quesadilla! These are typically made with cinnamon sugar and fruit, but you can really use any type of filling that you like.
What are the benefits of eating a chicken quesadilla?
A chicken quesadilla is a good source of protein, as well as several other nutrients. Chicken is a lean source of protein that is low in calories and fat. It is also a good source of niacin, phosphorus, and selenium. Cheese is another key ingredient in a chicken quesadilla, and it is a good source of calcium and vitamin A. tortillas are also a good source of fiber.
In addition to being a nutritious option, chicken quesadillas are also relatively easy to make. And because they can be made ahead of time, they're perfect for busy weeknights or on-the-go meals. So if you're looking for a healthy and delicious recipe, give chicken quesadillas a try.
 Chicken quesadilla recipe
Ingredients:
1 tablespoon olive oil
1 chicken breast, shredded
1/2 cup shredded cheese
1/4 cup chopped onion
1/4 cup chopped peppers2 flour tortillas
Instructions:
Heat the oil in a large skillet over medium heat.
Add the chicken, cheese, onion, and peppers to the skillet.
Cook for about 5 minutes, or until the chicken is cooked through and the cheese is melted.
Place the chicken mixture on one tortilla, and then top with the other tortilla.
Cut into quarters and serve.
About The Author