A Comprehensive Guide to E-Cigarettes
In recent years, electronic cigarettes, commonly known as e-cigs or vapes, have gained immense popularity as an alternative to traditional tobacco smoking. E-cigs offer a potentially less harmful way for smokers to satisfy their nicotine cravings while reducing exposure to harmful chemicals found in combustible cigarettes.
In this article, we will delve into what e-cigarettes are, how to use them, the essentials needed to get started, and a balanced overview of their pros and cons.
What are E-Cigarettes?
E-cigarettes, short for electronic cigarettes, have emerged as a modern alternative to traditional tobacco smoking. These innovative devices were developed to provide users with a method of nicotine delivery that eliminates many of the harmful components associated with combustible tobacco products. E-cigarettes work by vaporizing a liquid solution, known as e-liquid or vape juice, which contains nicotine, flavorings, and other additives. The resulting vapor is inhaled by the user, simulating the act of smoking without the combustion process.
E-cigarettes are available in various styles and designs, catering to different preferences and experiences. From devices that closely resemble traditional cigarettes to more advanced models with customizable features, users have a wide array of options to choose from.
The allure of ecigs lies in their potential harm reduction compared to traditional smoking. Conventional cigarettes produce harmful tar and many carcinogens through the process of combustion, leading to various health issues. E-cigarettes, in contrast, eliminate combustion, thereby reducing exposure to harmful chemicals.
While they are not entirely risk-free, experts generally agree that e-cigarettes have the potential to be a less harmful alternative for smokers who are unable or unwilling to quit nicotine entirely.
How to Use E-Cigarettes
Using e-cigarettes is relatively simple and involves a few basic steps:
Charging the Battery: Before using the e-cigarette, ensure the battery is charged. Most devices have a USB port for charging, similar to charging a smartphone.
Filling the Tank or Cartridge: If your e-cigarette has a refillable tank, fill it with your preferred e-liquid, being careful not to overfill. For devices with pre-filled cartridges, simply attach a new cartridge to the battery.
Activating the Device: Some e-cigarettes are activated by inhaling, while others have a button that needs to be pressed while inhaling. Read the device's manual to understand its specific activation method.
Inhaling: Inhale gently and steadily through the mouthpiece while the device is activated. The atomizer will heat the e-liquid, creating vapor that you can inhale into your lungs.
Exhaling: Exhale the vapor as you would with a traditional cigarette.
Essentials Needed to Get Started
E-Cigarette Device
The choice of an e-cigarette device is pivotal to your vaping experience. Different types cater to different preferences and needs. Cigalikes, resembling traditional cigarettes, are compact and easy to use, making them a popular choice for beginners.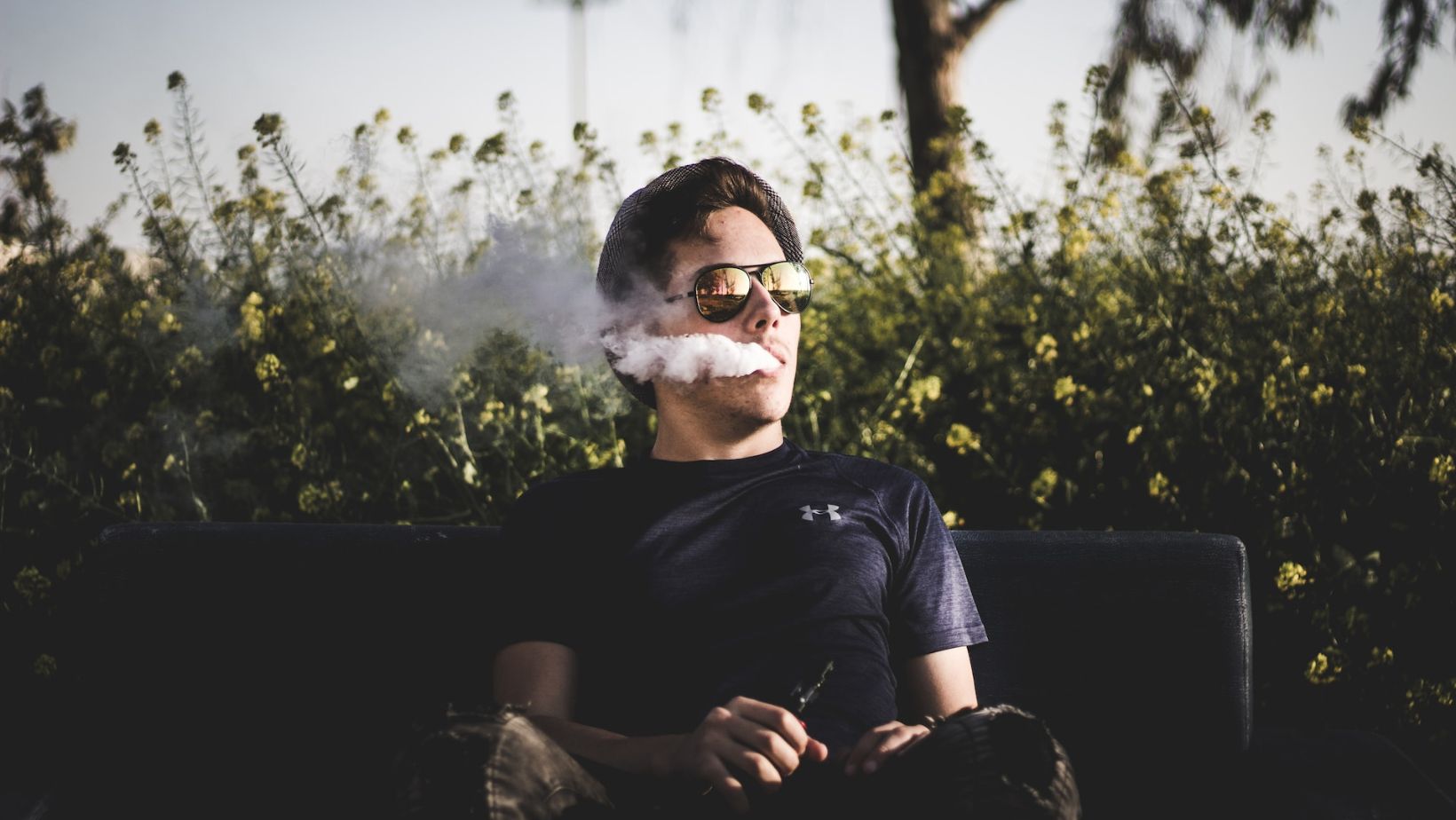 Vape pens offer more battery power and e-liquid capacity, often with adjustable settings. Advanced mods provide customizable features for experienced users, allowing control over wattage, temperature, and more. Consider factors like size, power, ease of use, and aesthetics when selecting your device.
E-Liquid
E-liquids, also known as vape juices, are a fundamental component of the vaping experience. They come in a vast array of flavors, ranging from classic tobacco and menthol to fruity, dessert, and even unconventional options. It's essential to choose flavors that appeal to your taste preferences. Additionally, consider the nicotine strength of the e-liquid. Nicotine levels vary from nicotine-free to high concentrations, allowing users to gradually reduce their nicotine intake if desired.
Battery and Charger
Ensuring your e-cigarette device has a fully charged battery is crucial for a satisfying experience. Most devices come with rechargeable batteries that can be charged using a USB cable. Having a reliable charger on hand is essential to keep your device powered up and ready to use. It's recommended to follow the manufacturer's guidelines for charging to maintain the longevity of the battery.
Coils/Atomizers
Coils or atomizers are heating elements responsible for vaporizing the e-liquid. Over time, coils degrade, affecting vapor production and flavor quality. Regular coil replacement is necessary for optimal performance. Different devices use various coil types, so ensure you have compatible replacements available. Replacing coils involves disassembling your device, removing the old coil, and inserting the new one according to the manufacturer's instructions.
Optional Accessories
Depending on the type of device you choose, you might require additional accessories to enhance your vaping experience. For example, some devices allow you to replace the tank for different e-liquid flavors or styles. Drip tips, the mouthpiece of the device, can also be replaced for comfort or aesthetics. Having spare parts, such as O-rings and glass tubes for tanks, is useful in case of accidental damage.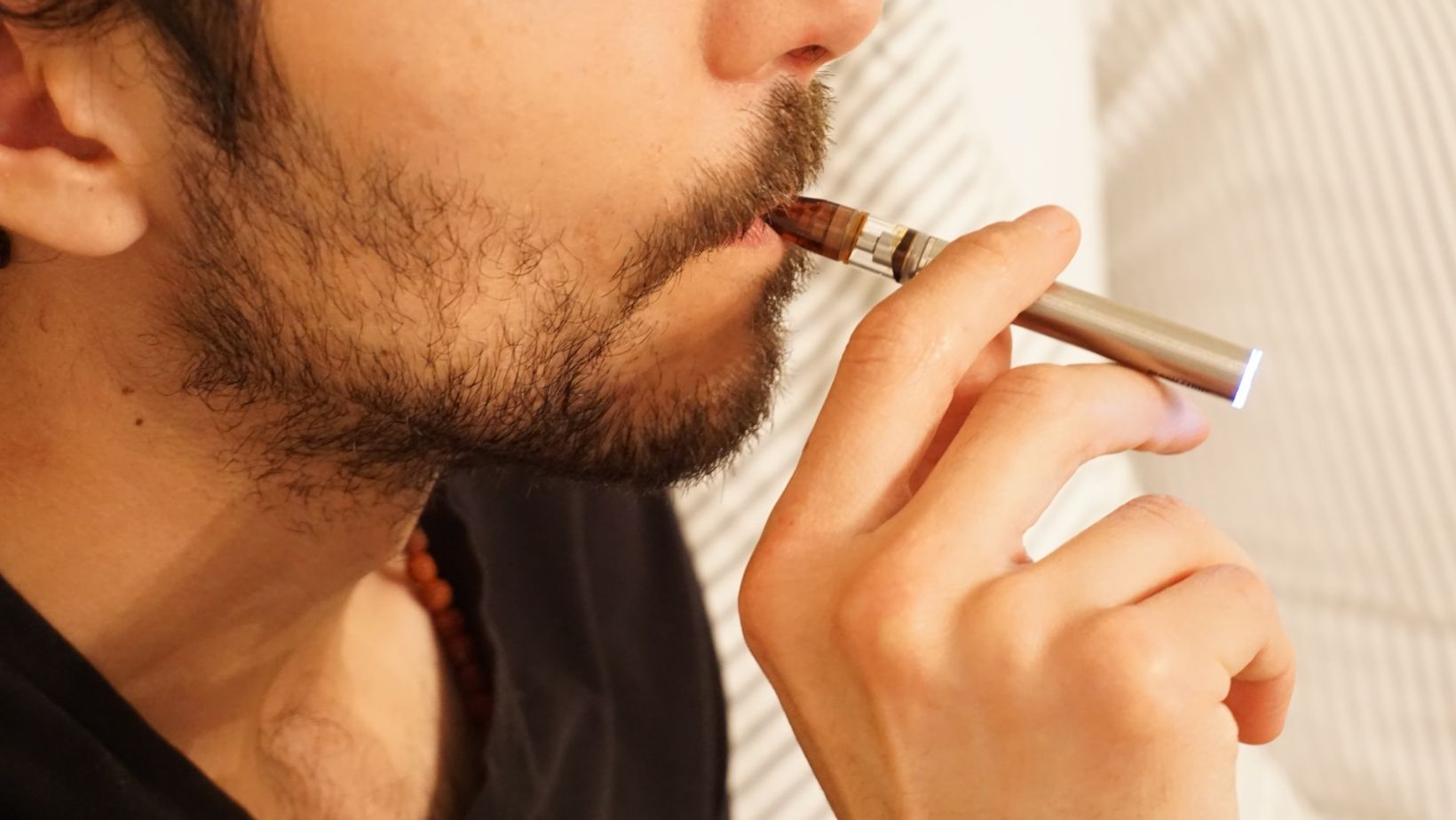 By carefully considering each of these essentials, you can ensure a smooth and enjoyable vaping journey. As you gain experience, you may discover your preferences and make adjustments to your setup accordingly. Keep in mind that taking care of your e-cigarette device and using quality components will contribute to a more satisfying and safer vaping experience.
Pros of E-Cigarettes
Reduced Harm Potential: E-cigarettes eliminate the combustion process found in traditional cigarettes, reducing exposure to harmful chemicals associated with smoking.
Flavor Variety: E-liquids come in an array of flavors, offering a customizable and enjoyable experience.
Potential Smoking Cessation Aid: Some smokers have successfully used e-cigarettes as a tool to quit smoking.
Reduced Secondhand Smoke: The vapor produced by e-cigarettes dissipates more quickly than cigarette smoke, potentially reducing secondhand exposure.
Convenience: E-cigarettes can be used in many places where smoking is prohibited.
Cons of E-Cigarettes
Health Risks: While e-cigarettes are likely less harmful than traditional cigarettes, they are not risk-free. The long-term health effects are still under investigation.
Nicotine Addiction: Some e-cigarettes still contain nicotine, which is highly addictive and can lead to continued use.
Youth Appeal: The appealing flavors and marketing strategies have raised concerns about the increased use of e-cigarettes among youth.
Regulation and Quality Control: The e-cigarette market has seen issues with inconsistent quality and a lack of standardized regulations.
Potential Gateway to Smoking: There are concerns that e-cigarette use among youth could lead to subsequent tobacco smoking.
Conclusion
E-cigarettes represent a novel approach to delivering nicotine without the harmful effects of combustion. They have the potential to help smokers transition away from traditional cigarettes, although the long-term health effects are still being studied.
If you're considering using e-cigarettes, make informed choices, opt for reputable brands, and be mindful of potential risks. As the industry evolves, ongoing research will shed more light on the benefits and risks of e-cigarette usage.